Available

Bengal Kittens and Cats

"Until one has loved an animal, part of their soul remains unawakened."
Updated May 15, 2013
Just posted......
People with deposits have now made their choices,
and I am now free to be able to offer
two of my new litters of Bengal Kittens for Sale!
Scroll down to see the photos I have posted so far.
Prices for pet kittens will range from $500 for one
older kitten, to $1200 for my pick kitten. Average price
is $800. There is one kitten who I may
consider placing as a breeding kitten from
EnchantedTails Shakira and Amantra Del Mar.
EnchantedTails Shakira and Amantra Del Mar
have 2 rosetted kittens and 3 marble kittens.
EnchantedTails Bengal Kittens and Cats
Over twelve years devoted to breeding the highest quality Bengal Kittens.

Breeding Bengals for the LOVE of the breed.

Kittens are raised under foot in the home.

Kittens and cats have interaction with people and my two large dogs all day, every day.

Our kittens and cats are spoiled.........as they should be!!!

Our kittens and cats come from the very best bloodlines in the world.

We are a TICA registered cattery.

We are members in good standing with TIBCS and adhere to their Code of Ethics.

We screen our cats for any health issues, including HCM.

We are a Felv and FIV negative cattery.

Good Health is Guaranteed. I stand behind my cats.

Follow-up support for life, should you need advice.

We show our kittens and cats from time to time to ensure we continue to breed top quality Bengals.

My life is devoted to ensuring my cats' and kittens' lifetime welfare and happiness, as well as to ensure your satisfaction with your EnchantedTails Bengal Kitten or Cat.

Your happiness with one of my kittens is my greatest compliment and reward.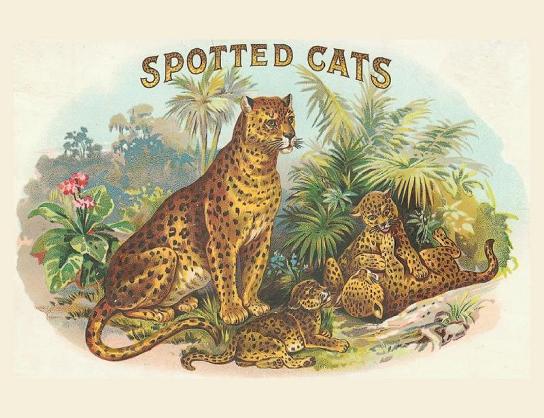 Holly Erickson
St. Helens, Oregon
Columbia County

We are near Portland, OR and Vancouver, WA

(503) 396-5448


EnchantedTails@aol.com






Last updated 05/15/13


Copyright © 2000 - 2012 Holly Erickson.
All rights reserved.