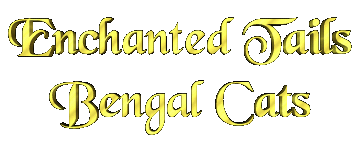 EnchantedTails Bengals has been
Breeding Better Bengal Cats and Kittens since 2000.
A HUGE Congratulations to
EnchantedTails Shania of AsianSafari
and her fabulous owners, Agnes and Oliver!
Shania has now earned the title,
Great International Champion!!!
Home of 2009 On Safari Winners

EnchantedTails Trixie Belle
Best of the Congresses Bengal Kitten Female
2nd Best of the Congresses Bengal Kittens
and

Gogees DancenDaze of EnchantedTails
Breeder's Choice Best Bengal Kitten
Breeder's Choice Best Kitten Male
3rd Best of the Congresses Bengal Kittens


My greatest service to you is to provide you with a top quality, healthy, and loving Bengal Cat or Kitten that will enrich your life as abundantly as my Bengals have enriched mine.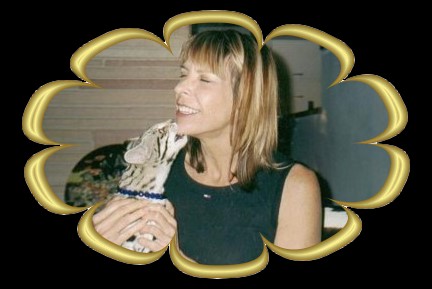 Our Bengal Cats and Kittens come from the best bloodlines in the world. When selecting our Bengal cats and kittens for breeding, Health and Structural Soundness are essential, as is a Social, Loving, and Playful disposition. We also select for:
Wild Heads
Strong Chins
Long Bodies
Captivating Eyes
Wild Markings
Silky, Soft Coats
Contrast
Whited Bellies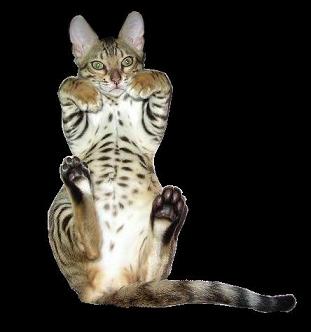 Note: Just for fun, after you meet our cats, you may want to indulge in an adventure in two other areas of our website. You can explore the EnchantedTails Fantasy Kingdom using the pull down menu below the Bengal Cat menu. You are also invited to roam around Castle Amusement Park and enjoy the menagerie merry-go-round animals on a fabulous 1904 Denzel Carousel.......a real treasure and true work of art!


What's New at EnchantedTails
Updated on Sept. 24, 2010


We are now located in St. Helens, Oregon, which is close to Portland, OR, and just across the Columbia River from Longview and Vancouver, Washington.
I have updated most web pages with our new contact information, but have not done all of them yet. The email address is the same, but please check the phone number. The new number is (503) 396-5448




Meet the Cats
About Bengal Cats
Queens
Asian Leopard Cats
Kings
Amur Leopard Cat
Available Kittens/Cats
About the Cattery
Kitten to Cat
Helpful Links
Great Homes
Enchanted Kingdom
Cat Poems/Art
Site Map
Contact Holly Erickson
St. Helens, Oregon
Columbia County

We are near Portland, OR and Vancouver, WA

(503) 396-5448
or
EnchantedTails@aol.com



The International Cat Association
The International Bengal Cat Society


The Bengal Cat Connection


Member of TICA Online Breeders



This cattery has NOT been inspected by and is not
endorsed by The International Cat Association, Inc.
The Enchanted Tails Magical Kingdom
Use the pull down menu below.
Site created by Holly Erickson, 2000
~ A Word About the Graphics and Disclaimer ~
Copyright © 2000 to 2012 Holly Erickson.
All rights reserved.
Page last updated 08/08/2012